Five star affair
The WindQuest Experience
Let your dream vacation begin as you step aboard the luxury yacht WindQuest.
Her crew are ready to provide you a tailor made experience in sumptuous surroundings with something for every discerning traveler.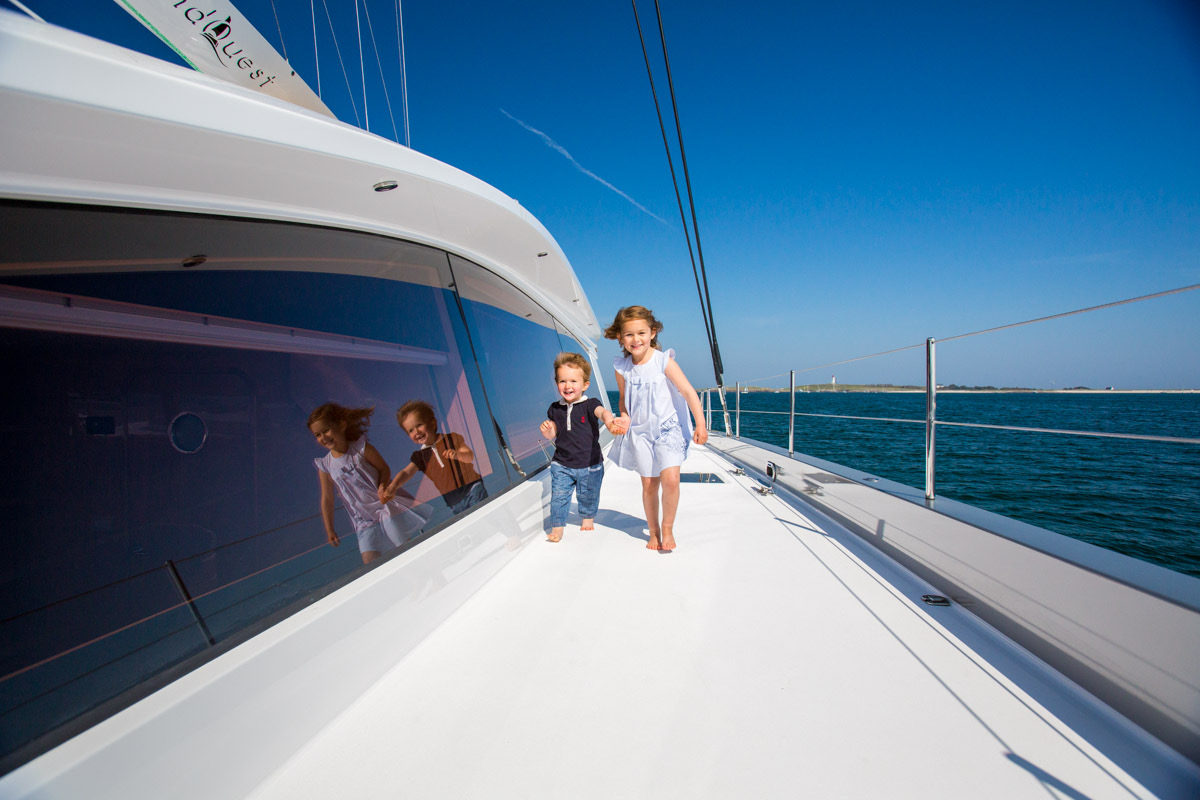 WindQuest represents a new benchmark in what is expected from a luxury sailing catamaran.
Through the careful selection of woods, leathers, onyx and stainless steel WindQuest is a harmonious balance of materials that leaves you with a feeling of comfort, calm and contentment.
Spread out on our spacious day beds in the expansive aft deck. Walk easily across the decks with flush hatches and nonslip surfaces. Take in a commanding view from our newly upgrade flybridge, now boasting a new hard top awning providing unparalleled protection from the elements and maintaining a comfortable temperature.
Every detail of WindQuest has been carefully considered, refined and implemented with precision French craftsmanship. As you cast your eye around WindQuest the work of thousands of man hours is ever apparent.
Location
Where are we now?
WindQuest is always on the move around the world. Some of the destinations we have visited include Vancouver, San Francisco, L.A, Panama, Caribbean, U.K, Norway, Estonia, Portugal…. the list goes on and on.
So where are we now? We are now commencing our summer season in the Mediterranean and beyond and can't wait to explore.
Be sure to check out WindQuest on Instagram #sy_windquest and also look for us on Facebook.
Scroll through our Instagram feed below to check out some of our recent updates.
For more information please fill in the form below or contact your local charter broker.